Hygiene & Comfort Measures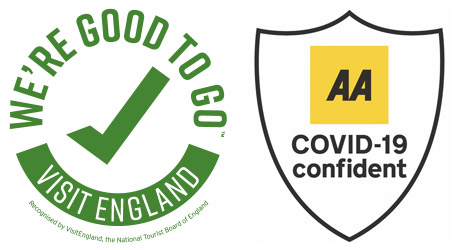 Hygiene & Comfort Measures
Land's End Landmark
We are continuing to monitor and follow all official guidance from Government and Public Health England. We will ensure all required measures and procedures are fully in place to safeguard our visitors' health, hygiene and comfort.
We will continue to monitor capacity and visitor numbers on all parts of our site.
We will be encouraging all visitors to use hand wash facilities and/or sanitiser stations which will be present at high-touch points throughout our site and attractions.
We will continue to encourage visitors to wear face coverings in high footfall areas around the site.
Our staff have been given additional training and will be working with appropriate PPE where required. In addition we have extra "Hygiene Teams" working throughout the day.
Please remember to be kind, courteous and respectful to fellow visitors and staff during your visit.
If you or a member of your party is showing any of the symptoms of Coronavirus, or if you have been in contact with anyone that has the virus, please do not visit at this time.