Situated just a short walk along the headland, Greeb Farm is our 200-year-old farmstead typical of those that once dotted this part of the Cornish coastline. Now perfectly restored, it's home to a collection of small animals just waiting to be made friends with.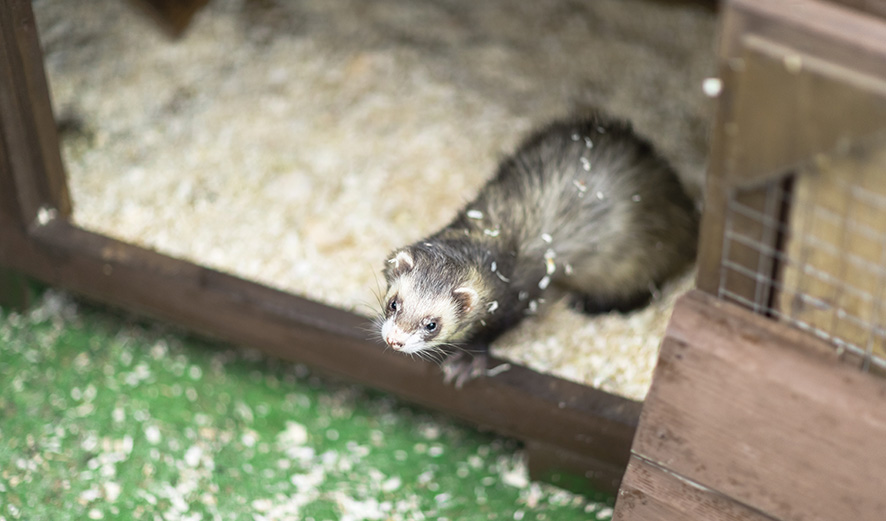 Our charming child-friendly attraction is the perfect way to introduce your little ones to a lovable collection of small animals, where they can say hello to sheep, goats, rabbits, pigs, miniature ponies and even ferrets. At certain times of day, children can get even closer to the gentlest of our little animal residents by petting and feeding them.
The old barn at Greeb Farm has been converted into a series of traditional Cornish craft workshops. Don't miss the opportunity to watch talented local artists and craftspeople at work and pick yourself a special gift or keepsake from a range of unique crafts – all made right here at Greeb Farm.
For operating hours, please visit our opening times page.
All children must always be accompanied by an adult.