Craftworkers
(opening hours may vary)

As a county, Cornwall nurtures and inspires art and ideas and is home to the most working artists outside London. Land's End hosts a very talented team of independent local artists and craftspeople, producing unique handmade gifts for you to choose from.
Doug Francis – Pottery
Try your hand at pot throwing and clay animal making in our rustic studio workshop at the heart of Greeb Farm. The workshop can also produce items made-to-order, including pet portraits from photographs and individually commissioned ceramic sculptures and house signs.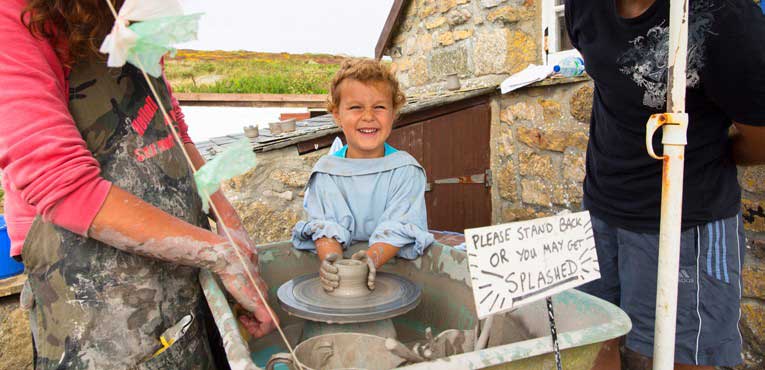 Wendy Williams – Artist
As our resident artist, Wendy Williams enjoys one of the world's finest studio locations. Her original acrylic paintings and prints are inspired by the incredible beauty of West Cornwall and her richly textured style captures the shimmer of light across landscapes.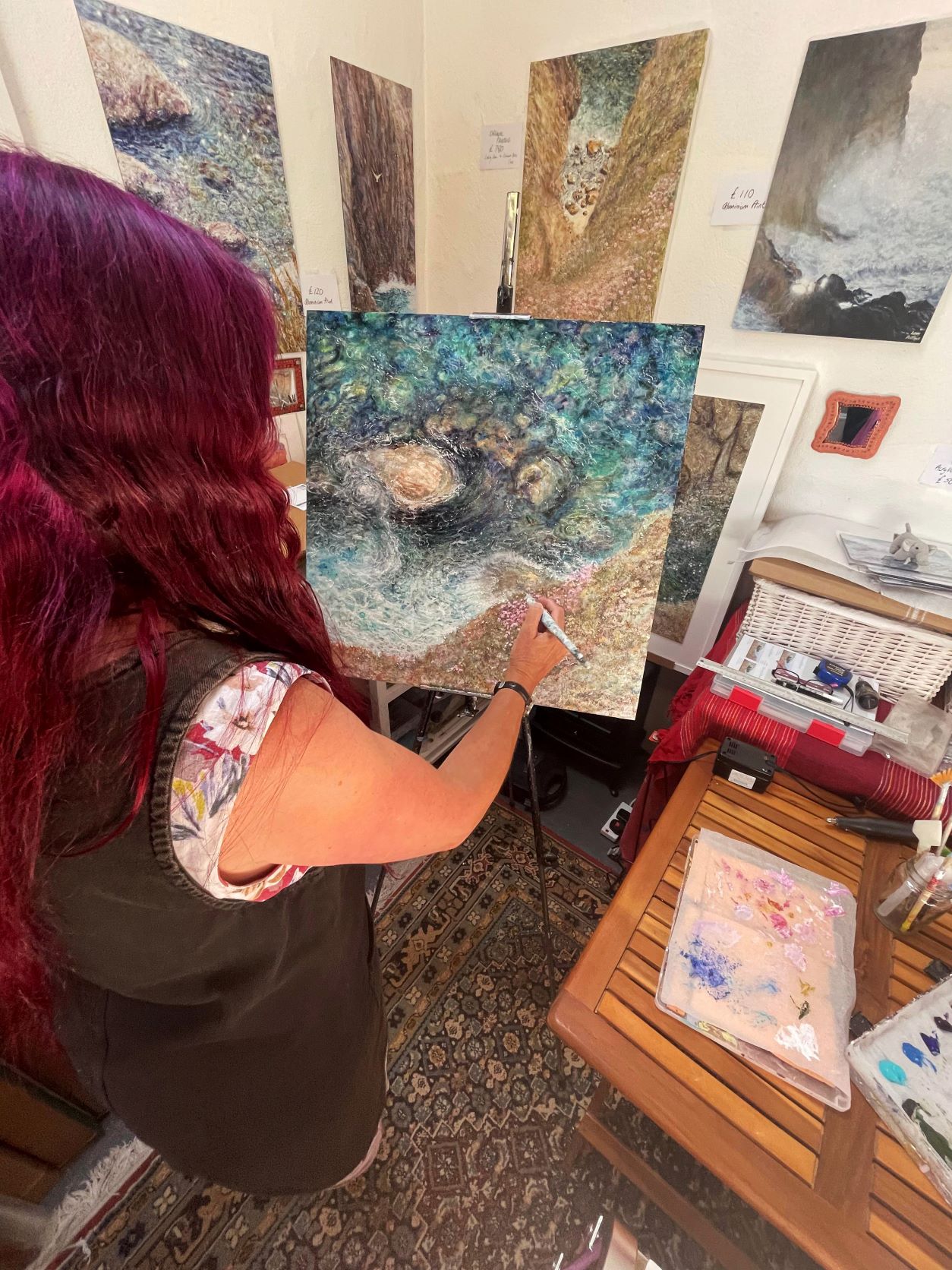 Eddie Williams – Jewellery
A popular character among our visitors, Eddie Williams shares fantastical stories of piskies, pirates and princesses, inspiring unique pieces of beautiful silver jewellery. His skills as a silversmith have earned him a mention in 'The Encyclopaedia of Jewellery Making Techniques' and his pieces, including rings, brooches and bangles, are simply stunning.