Natural Land's End
Breath-taking views, beautifully undulating walking routes, and on a clear day you'll even be able to spot the Isles of Scilly! All this is just a short walk from our main visitor centre.
Natural Land's End is only a short walk from our main visitor centre and our designated pathways will lead you to discover some truly breath-taking views, including magnificent granite cliffs, the famous Longships Lighthouse and the Isles of Scilly, which are visible on clear and sunny days.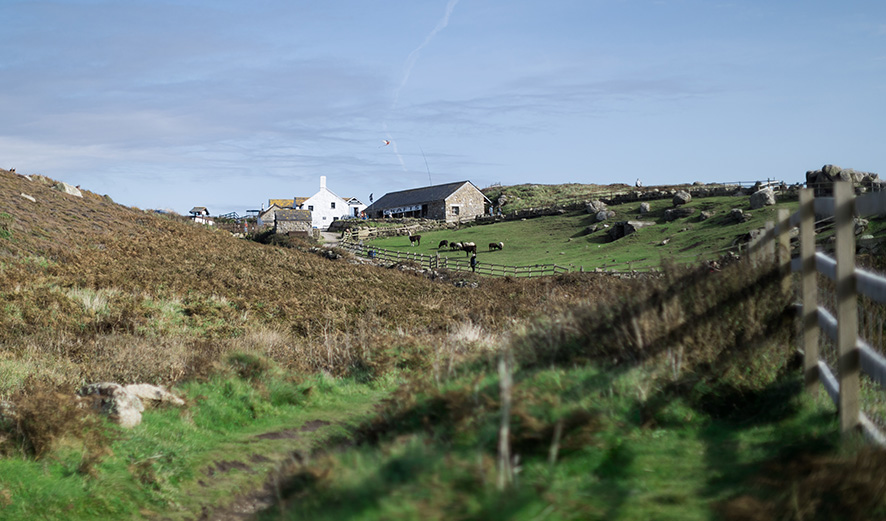 Land's End is characterised by tarmac pathways, dusty and stony cliff paths, undulating gorse land and spectacular clifftops ranging in height from 61 to 122 metres high. There are approximately 100 acres of natural landscape at Land's End, which surrounds the 10 acres comprising the main complex.
Admission to the Land's End site is free and you only pay to park your car, motorcycle or motorhome. All day parking gives you the chance to discover all of our facilities and explore the 100 acres of natural landscape owned and maintained by Land's End. The funds raised by the parking charge go towards preserving this designated 'Area of Outstanding Natural Beauty' and protecting its fragile ecosystem.
Our maintenance team work hand-in-hand with organisations such as the Cornwall Wildlife Trust, RSPB and South West Coast Path to conserve the natural beauty of the Land's End headland, and our green team strive to improve energy efficiency on-site and reduce our carbon footprint.
We recommend that guests hoping to enjoy the rugged landscape at Land's End check the regional weather forecast in advance of their visit, dress appropriately with practical footwear and heed all directional and safety signage. Please remain on designated footpaths at all times.