Walks
A hotspot for visitors all around the world looking to bask in its natural beauty, Land's End is the perfect location for walkers of all levels!
As an 'Area of Outstanding Natural Beauty', West Penwith – perhaps better known as the Land's End Peninsula – enjoys the same protection and status as a National Park. The area regularly plays host to visitors from around the world, drawn to its exceptional scenery and array of attractions.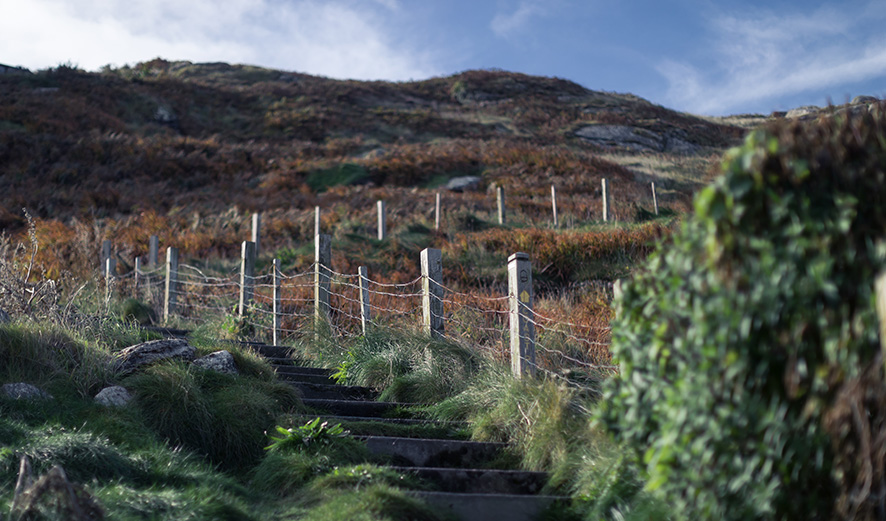 Surrounded by the Atlantic Ocean to the north, south and west, the area's dramatic central moorland and stunning high cliffs make it a fantastic location for walkers and explorers, one that's guaranteed to leave a lasting impression on visitors.
The First & Last Trail, which takes in the charming villages of Sennen and Mousehole as well as offering spectacular views of Mount Bay, finishes at Land's End. The 630-mile South West Coast Path, which runs between Minehead in Somerset to Poole in Dorset, looping around Devon and Cornwall, also runs through the Land's End Peninsula.
Walking around Land's End is just one of the many things to do in Cornwall, and it makes for a fantastic family day out. You can savour the rugged coastline and authentic Cornish history as you explore some of the finest surroundings anywhere in the British Isles. Here's our guide to enjoying unforgettable Land's End walks. You can also pick up your free guide at the Visitor Centre.
Land's End to Sennen Cove
Ever popular with surfers, the picturesque Sennen Cove is a must-see for visitors to western Cornwall. The roughly three-mile walk between Land's End and Sennen Cove is of moderate difficulty – although there are multiple routes to choose from, with some amazing sights just waiting to reward those who make the trek. Starting from the Land's End signpost, you'll be heading northwards past the First & Last House towards Sennen.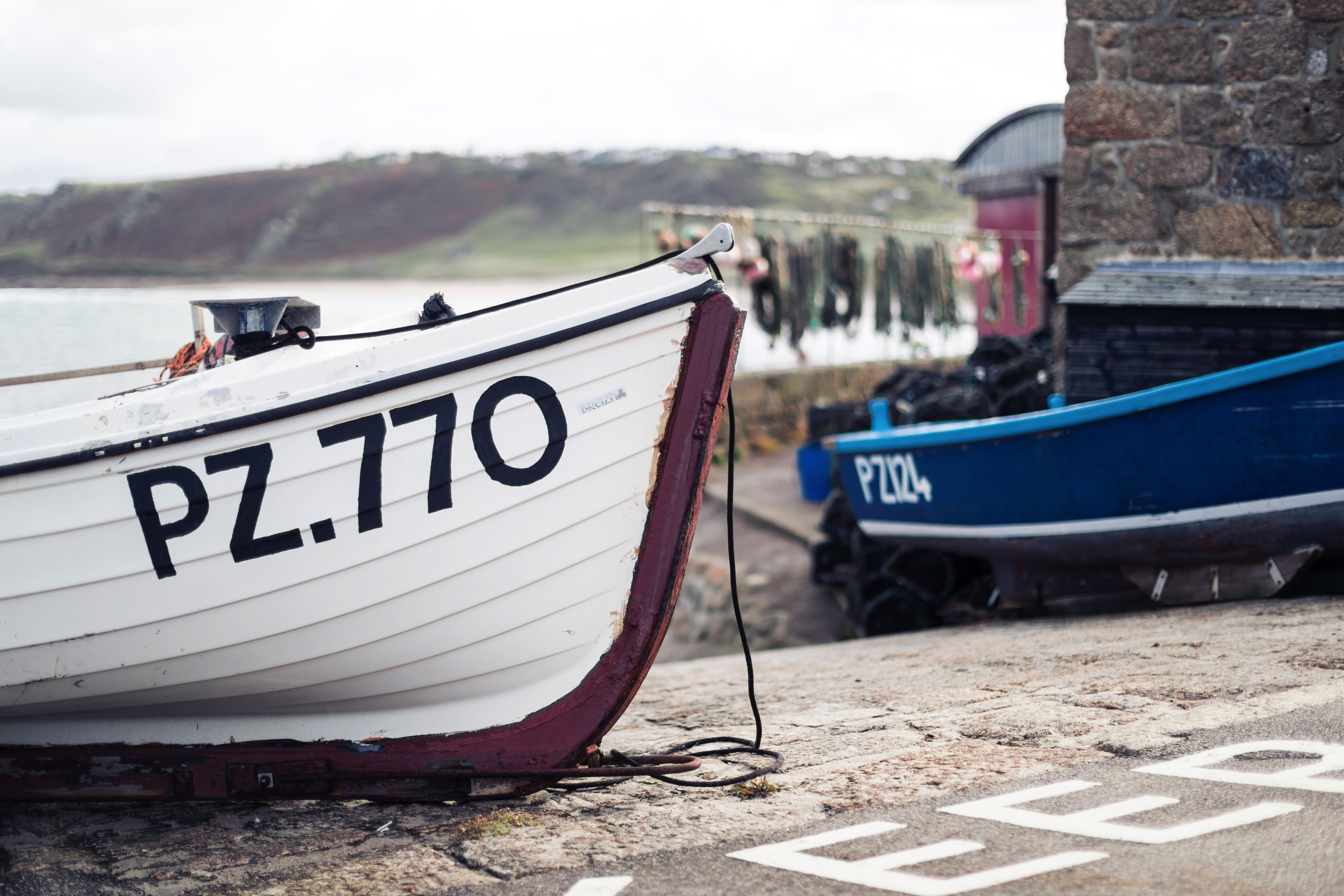 There are abundant wildflowers along the way, as well as an array of wildlife including cormorants, guillemots and kittywakes. The condition of the surface can vary, although part of the National Cycleway Route 3 can be used and is suitable for wheelchairs and pushchairs. Be sure to take in the views of Land's End from the old coastguard lookout at Sennen Cove – they're well worth it!
To the south-east of Land's End is the welcoming village of Porthcurno, home to the famous open-air cliff-top Minack Theatre and a fantastic beach. Heading south past Greeb Cottage and Pordennack Point, the Land's End-Porthcurno walk takes you along Nanjizal Bay and the dramatic cliffs of Carn Les Boel, Carn Barra and Carn Guthensbras. You'll then follow Gwennap Head around towards Porthgwarra, Porthchapel and then on to Porthcurno.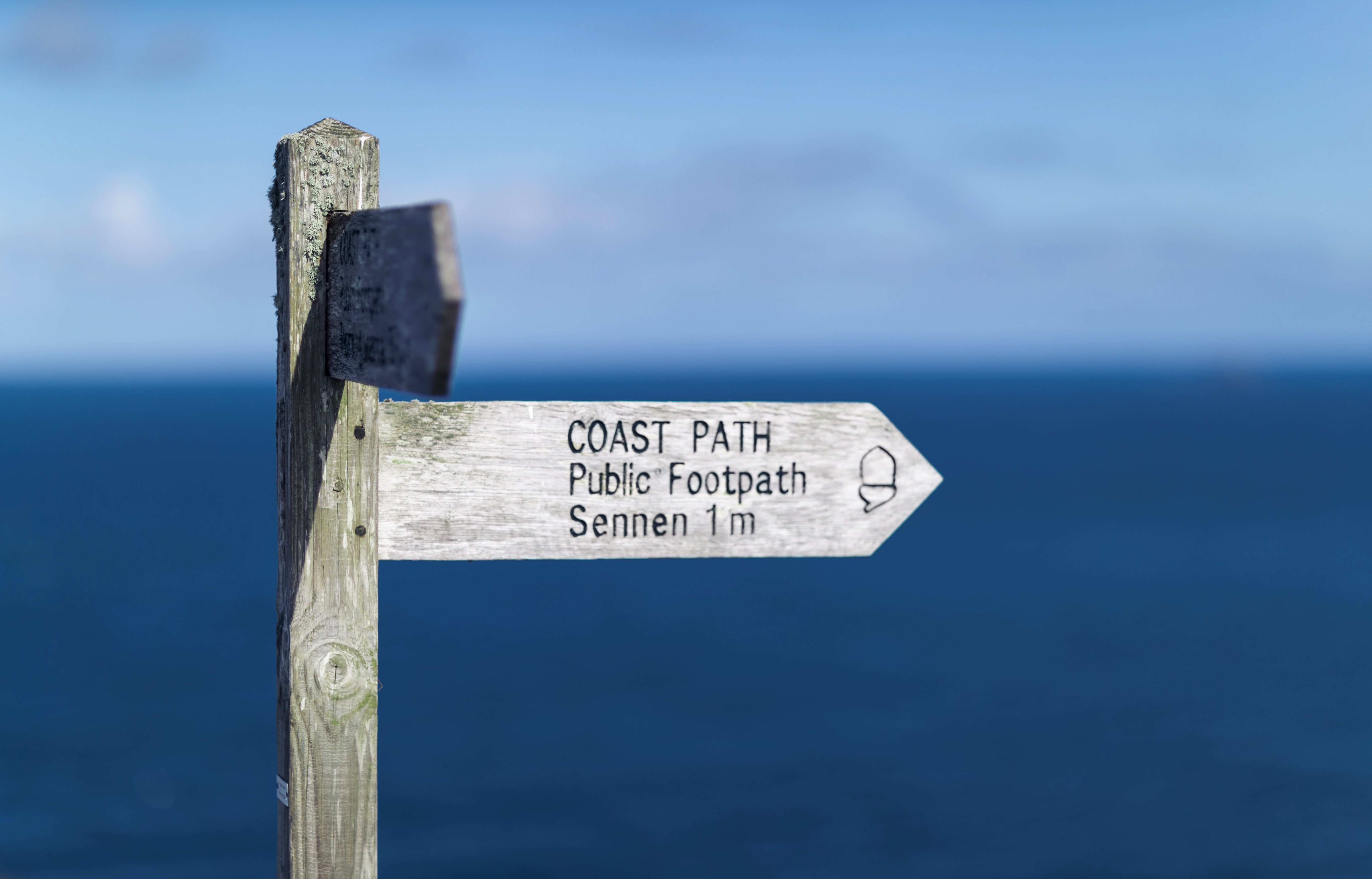 In the village you'll find a pub and a café on the beach, which is usually open from Easter until the end of September. Be sure to stop off at the theatre, where you'll also find a café and visitor centre. There's another impressive sandy beach at Porthchapel, accessible via a tunnel. Because this beach is harder to access, it's considerably quieter than the one at Porthcurno.
We recommend that guests hoping to enjoy the rugged landscape at Land's End check the regional weather forecast in advance of their visit, dress appropriately with practical footwear and heed all directional and safety signage. Please remain on designated footpaths at all times.
Please remember that cliffs are dangerous and extreme caution should be taken on cliff paths. We strongly advise guests keep away from the cliff edges, which can be unstable due to erosion and weathering. Children must be accompanied at all times and dogs should be kept on leads.
For more information on cliff safety around Land's End, please ask at the Visitor Centre.